What we are about
Who We Are.
We are a specialised team of consultants who want to partner with you by offering a customised experience unique to you that will allow us to fulfil all of your career, people and talent needs.
Our team has extensive industry experience in recruitment, people development and consulting. Our expertise lies in the fields of service, retail, FMCG, financial and motor sectors.
We pride ourselves in being able to best serve, support and grow you and your business by using our unique and developed skills, our industry knowledge and the relationships we've built.
We look forward to developing long-term relationships with you with the aim of assisting you in achieving your business and career goals as well as making a positive difference in your life and the company itself.
Our purpose is to help you succeed.
Our Team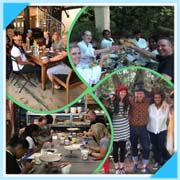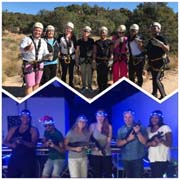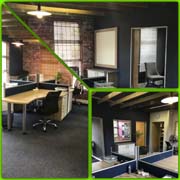 JUMP START is introducing Colleen Ross Her passion for facilitating growth and change within individuals, teams and companies is equal to none. With a BA Communications Degree, an Honours Degree in Industrial Psychology, and her Master's MPhil in Personal and Professional Leadership you can trust that she is beyond qualified to look after you and your company.
She is excited to get involved in guiding you with your talent, people and leadership needs, organisational culture journey, refining people strategy and positioning you to provide the best possible growth.
JUMP START is introducing the Recruitment Team to you:
Kulwa Masters and Melissa Edwards
They strive to put their relationships with you first. This guarantees success in finding the right fit between companies and individuals and building your success.
JUMP START is introducing the SUPPORT Team to you:
Jade Smith and Sindi Kutadzaushe.
They are the backbone and support that manage all the behind-the-scenes work. Facilitating all the services offered and making the processes work smoothly and effectively to improve your experience of JUMP Start.
What we believe in?
This is what we at JUMPStart People Solutions value and use to guide our behaviour and relationships within our team and with our clients and candidates:
| | |
| --- | --- |
| SPEED: | We pride ourselves in having the quickest service, turnaround times and sense of urgency to meet both the client and applicants' needs. We want to assist you as fast as possible, fulfilling your needs is our business and will do that timeously and effectively. |
| TEAMWORK: | Without our incredible team we wouldn't be able to provide you with the exceptional service we do. For this reason, we strive to create a sense of community, a home away from home and a family for the entire team. |
| ACHIEVEMENT: | We understand that life is about setting goals and doing your utmost to reach them. Our never-give-up attitude shows that we are willing to fight for everything you are aiming to achieve and celebrate. |
| RESPECT: | A servant leadership approach permeates every action taken in our company. Each person we come into contact with we are willing to serve with the utmost respect and consideration. |
| TRUST: | Operating from a point of trust, honesty, integrity and ethical decision making is at the heart of all our interactions. |
Our Clients
These are just some of our valued clients that our team has worked with and had an association with over the years. Insert brandboard logo's.
Recommendations
These are just some of the things our valued client partners and candidates have to say about us.
BRANDS WE HAVE HAD AN ASSOCIATION WITH OVER THE LAST FEW YEARS